24.12.2018. QPES v17 available
The patches for Pro Evolution Soccer 2013 come in two variants. Free and Paid. Our latest free patch is qpes v15, paid is qpes v16. QPES v15 are released on February 2016 and contains winter transfers 2016, QPES v16 are released on October 2016 and contains winter transfers for season 2016/20176.
You can choice:
---
This Pes 2013 Patch contains
Season 2014/2015 winter transfers
PSD stats (players stats from www.pesstatsdatabase.com)
All transvers are done (01.03.2015.)
All players, teams, leagues and competitions are licensed
All kits are in GDB folders
Over 3500 faces & 3000 hairs in faceserver (all tested) so that this pes 2013 patch contains the most faces and hairs
All faces & hairs adapted to default Konami resolution (512×512 MIP maps 10)
Shirt formation player icon
PES2012 style formation position icon
PS3 pad and buttons
Menu graphics changed
Scoreboard changed
Real Copa Libertadores scoreboard
Real referee kits
No Konami balls (balls pack added – balls for all leagues)
No Konami adboards, stadiumboards and leds
No Konami replay logo
No banners
No blur
Shirt formation player icon
No network checking
Chants added
New grass
Better lines on the field
Real stadiums names
Default Konami gameplay
Separated kitserver, exe and save file
Game work with any others pes patchs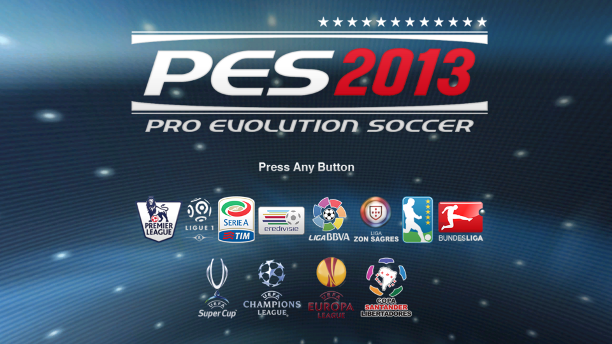 Leagues and teams:
Pes 2013 Patch qpes v11 The largest European leagues
Premier League
Ligue 1
Serie A
Eredivisie
Liga BBVA
Liga Zon Sagres
Bundesliga
Brasileiro Série A
D2 league = 18 teams from Other Leagues
Other Leagues  = 76 teams
UEFA Champion League (all 32 teams)
Copa Libetadores – (all 38 teams)
See illustrations of lastest PES 2013 Patch
How to download?
This patch available only for Premium qpes users.
Premium users will receive a one file link to download with full speed.
Installation
After download see step to step installation instructions