This is Pes (Pro Evolution Soccer) Football game faces optimization tutorial, step by step with pictures. Why this optimization? HD (High-resolution) faces we need only when it is shown big on the screen. This is action replay, startup animation etc. In the game we players are small and we can't seen faces ditels. The advantage of this is because Nvidia plug-in changes the resolution depending on the proximity face.
Software requirements:
Nvidia DDS plug-in for Photoshop:
https://developer.nvidia.com/sites/default/files/akamai/tools/files/Photoshop_Plugins_8.55.0109.1800.exe
https://developer.nvidia.com/sites/default/files/akamai/tools/files/Photoshop_Plugins_x64_8.55.0109.1800.exe
Instructions
1. Open faces file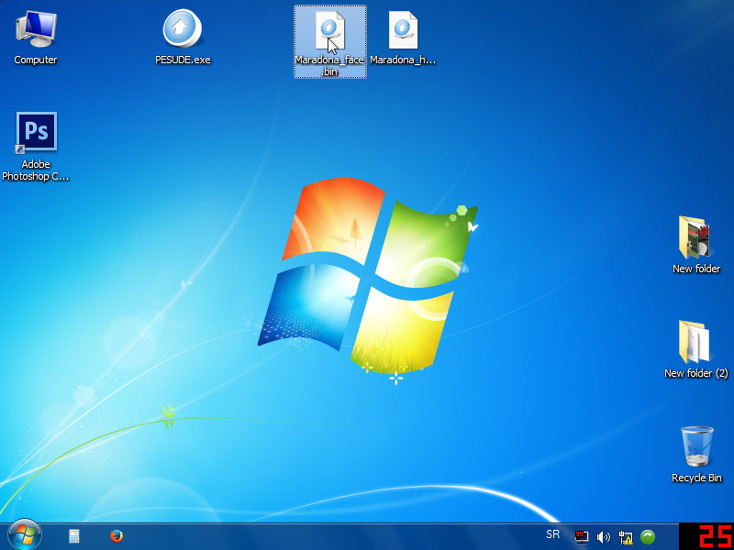 Open bin file using Pes Ultimate Data Explorer: Open with > Ultimate Pes Data Explorer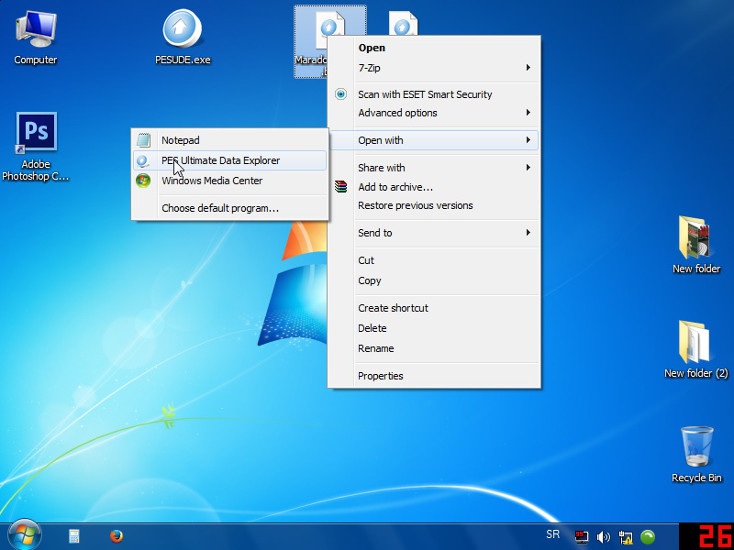 unamed_2.dat is pes faces texture.
If it in DDS formatat default resolution is 1024×1024 DTX1 MIP maps 0
This need be optimized. When all faces are optimized game is better, and no need very fast graphic card. This is a major problem lag in game in PES 2013.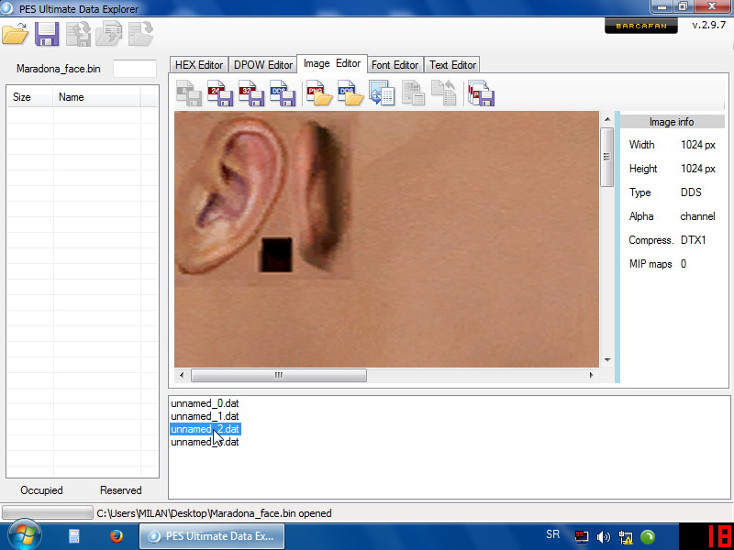 Click to Save DDS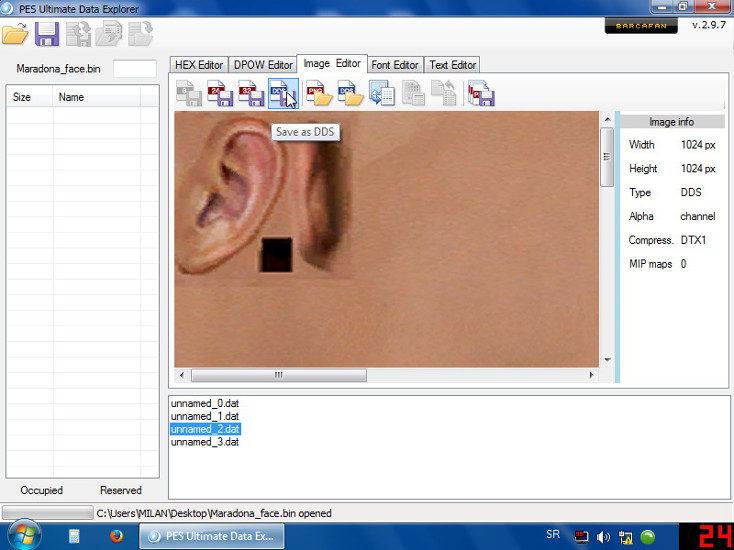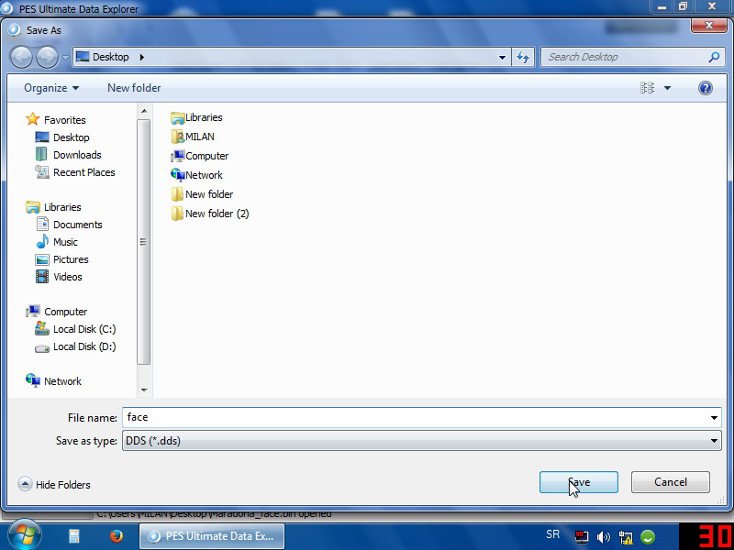 Open DDS file using Photoshop. Nvidia plguin mus be installed.
Load in Photoshop and click to button OK.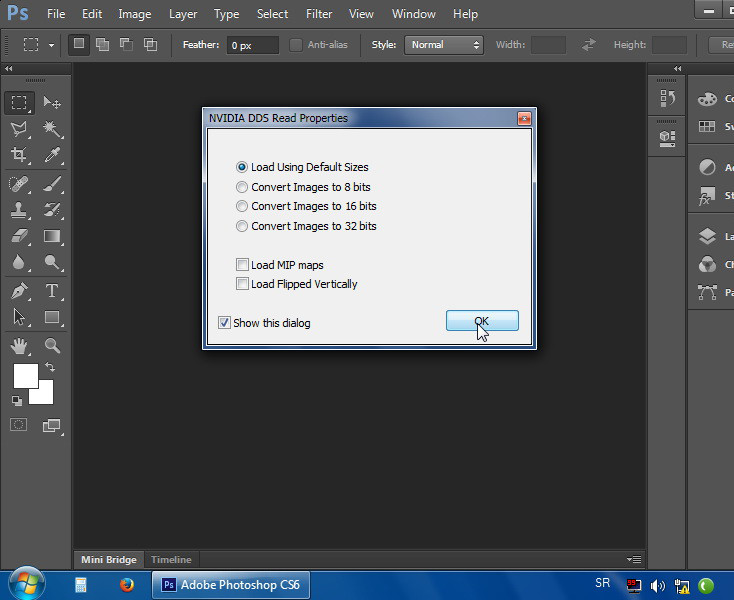 Click on the image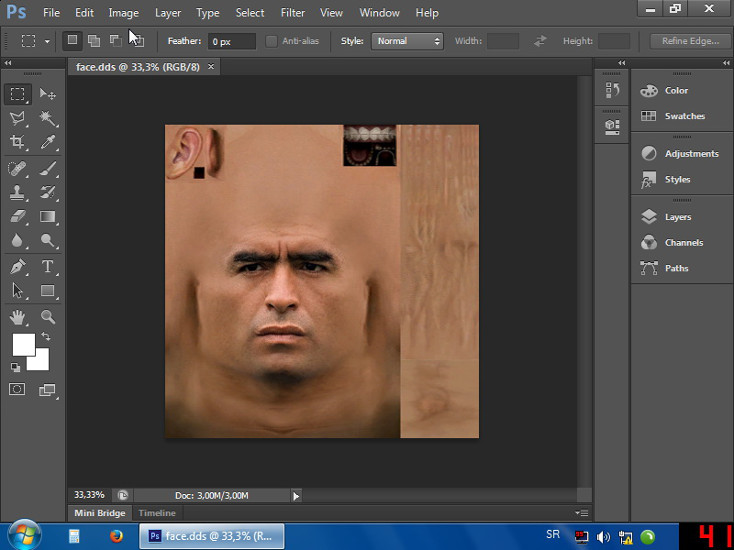 On the Image size change resolution from  1024×1024 to 512×512 pixels.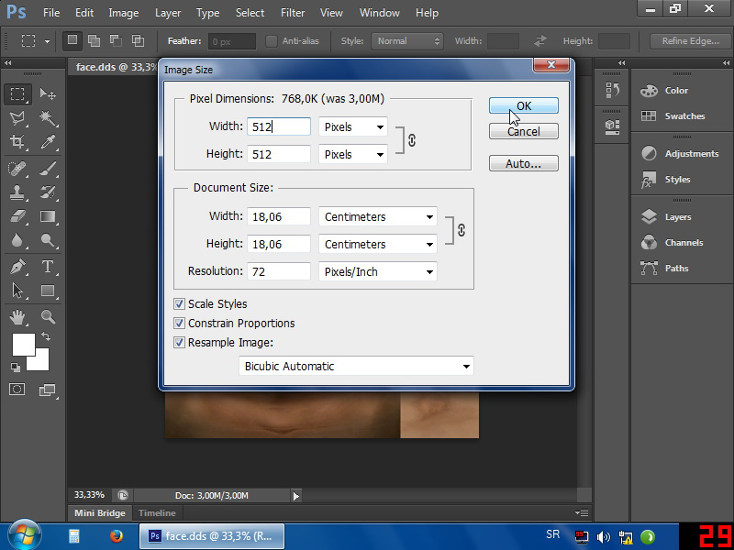 Save edited file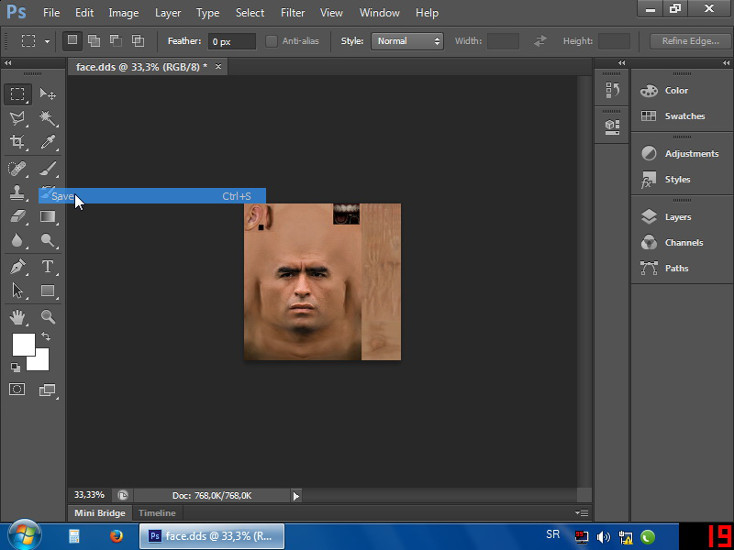 For PES faces need choice option DXT1 RGB 4 bpp no alpha (first option).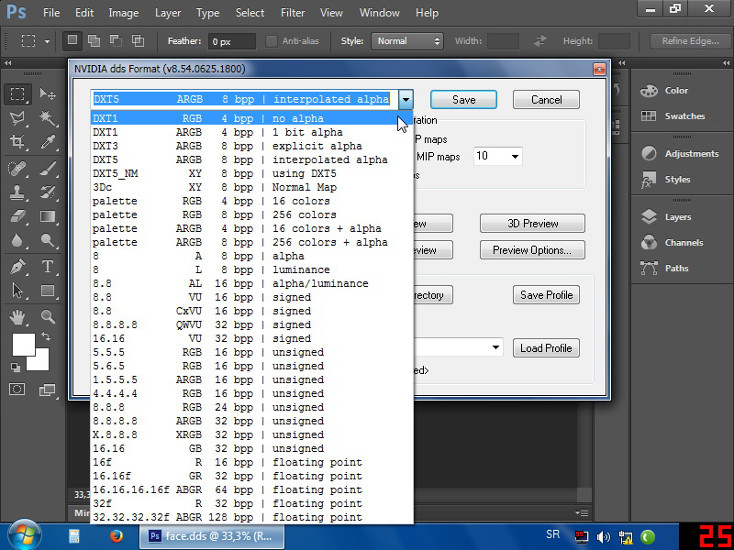 Click on  Generate MIP maps. Set number 10 and click Save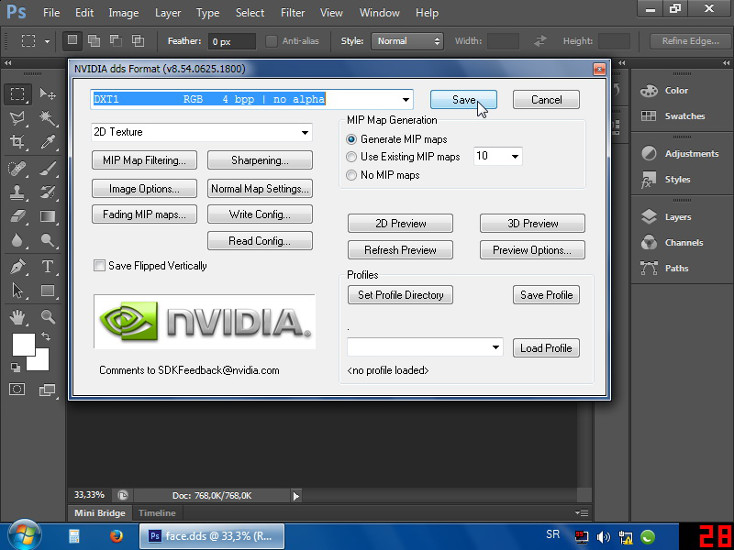 Again open Face bin file with PES Ultimate Data Explorer. Click Open DDS.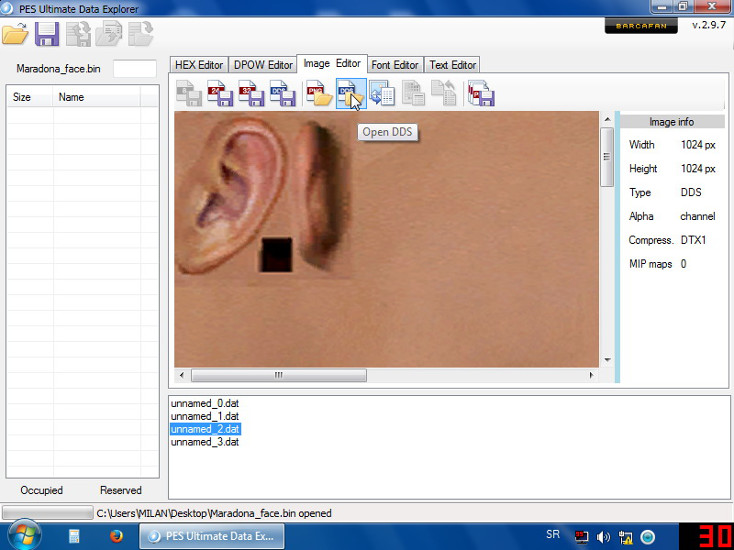 Choice editetd DDS texture faces file.
Click to replace.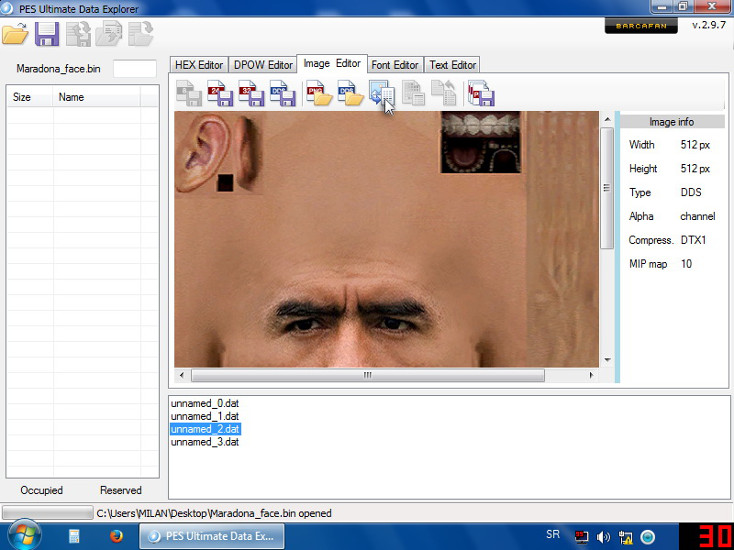 Finally click on Save.
And this PES Face is optimized in bin format.