This is first complete version of Pro Evolution Soccer 2015 patch – QPES V1.0. For using this patch no need install any previous path. If you already have installed qpes patch no need delete it. You can overwrite old installation using new.
QPES v1.0 Included:
Complete Bundesliga
Real names for all teams and players
real logs and emblems for all teams
real kits na colours for all teams
over 300 faces added
better pitch and white lines
no WE-PES replay logo
no WE-PES balls
Real Stadium names and real preview
No network checking
For support our survival and our hard work please download using our links.
See graphics illustrations of qpes v1.0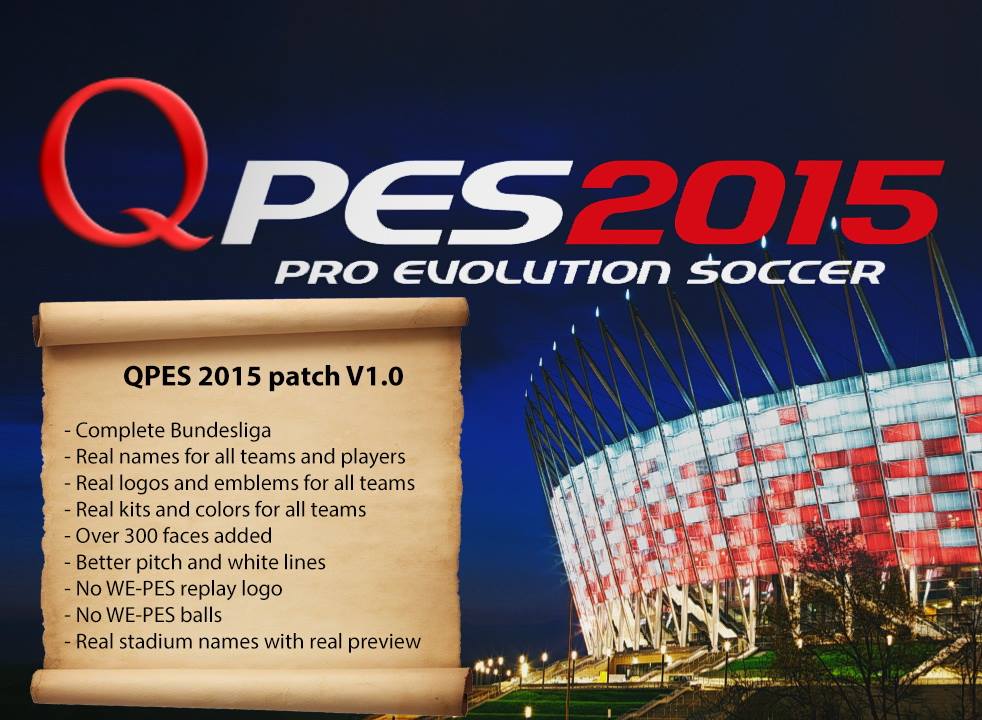 If You have any problem, suggestion or praise. Please lave comment. We will try to respond to your comments. (English Please)