PES 2016 PC Demo Download | Link | Release 17 September
PES 2016 demo for pc download is released the same day as pes 2016 full game. You will be able to test the game before you buy it, but you will (possibly) lose the pes 2016 preorder bonus (scarf and content).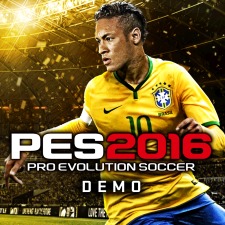 OK just got news in. PC demo launches same day as the game, just got confirmation. I guess good news is u can test before purchase #PES2016

— Adam Bhatti (@Adam_Bhatti) September 14, 2015

Pes 2016 pc demo will feature seven teams to play: Brazil, France, Juventus, Roma, Bayern Munich, Corinthians and Palmeiras.
* more news and links as soon as they arrive.
Sign up on our list and we will send you a demo as soon as it came out.
Do you need original PES 2016?
QPES in cooperation with cdkey.com provide cheapest PES 2016 for all our users. You can order original steam key for only $30.
Exclusive digital content for My Club:
* 1 player from the UEFA Team of the Year 2014
* 1 x player (Neymar)
* 10,000 GP x 15 weeks
* 20 recovery items
* 5 X player contracts
PES 2016 marks the twentieth anniversary edition of the hugely successful football series.