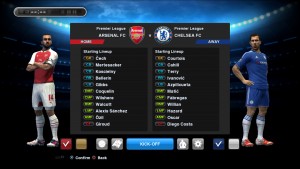 This is latest Pro Evolution Soccer patch for PES 2016 (qpes 2016 winter transfers), released in February 2015. This version are available only for our premium users. Save 50% and get premium patch only for 5€.
Bonus: If you buy premium you will get and qpes v15 for pes 2013
Become a Premium subsriber and get qpes 2016
see ilustration…
---
Become a Premium subsriber and get qpes 2016
---
In this edition we have made for update for PES 2016 with transfers 2015/2016.
This content available only for our premium subscriber, but all other users can download free QPES 2016 Patch released in November 2015.
What is new in this patch
– DLC 2.00
– Added Bundesliga and Liga BBVA Bancomer
– Added 15 new other european teams
Bate, Malmo, Shakhtar, Dinamo Zagreb, CSKA, Astana,
Dnipro, Red Bull Salzburg, Anderlecht, Celtic,
Fenerbahçe, Besiktas, Plzen, Slovan Liberec, Crvena Zvezda
– Real names, logos, emblems and kits
– Added 300 faces
– Added Balls, boots, gloves and sleeve bagdes
– Added photos and names for all managers
– Added adboards
– Real stadium names for all teams
– Better pitch
– No WE-PES replay logo
– PS4 pad & buttons
Graphic ilustration
QPES2016 winter patch work only with last  PES2016 update V1.03.01
So before install qpes patch, update pes2016.exe to V1.03.01
How to download?
This patch available only for Premium qpes users.